Corporate Events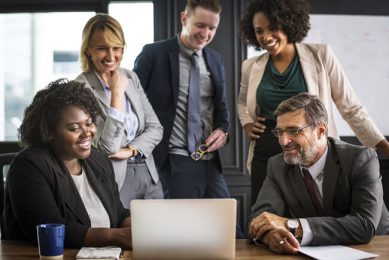 One of the most commonly overlooked types of events that we provide limousine or party bus service for here in Texas, is for corporate events. When companies throw large corporate events it can sometimes mean a couple hundred people arrive to the function, have dinner and drinks, and then drive home. Sometimes that's not the most ideal situation. As a company owner do you really want a group of people leaving your function after having consumed alcohol? As you can see, liability is a big issue in the corporate world.
Most corporate events happen during between November and Mid-January. Of course, if that is not obvious, you'll attending a corporate event during the holiday season. Christmas, Chanukah, or even end of the year parties are all the main reasons that corporations get together. Generally these events consist of a small cocktail hour followed by dinner with some speeches, giveaways, and more. After that, the alcohol flows and the good times are had. Although we're a limousine company we have a great list of places of that you can throw your holiday party in and around Dallas, Texas.
Jupiter Gardens Event Center
Although Jupiter Gardens Event Center is mostly known as a place to hold weddings, it's also a fantastic place that you can use to hold a corporate function such as a holiday party or more. It's one of the most beautiful venues in Dallas. It generally ranks as one of the more affordable event centers in Dallas. What's nice about Jupiter Gardens Event Center is that you can incorporate theme and vendors or allow them to do all of the work for you.
The banquet hall includes 6,000 square feet that is decorated beautifully and can seat up to 300 guests for a typical wedding or even a few more for a function that doesn't necessarily need a dance floor. It features modern and Tuscan decor, adjustable seven chandelier lighting, integrated audiovisual stereo systems, a dance floor, free wifi and more. It also features 200+ parking spots or valet parking if necessary.
Jupiter Gardens Event Center - 11325 Pegasus Street, s100, Dallas, Texas
Glory House Catering Co.
The Glory House Catering Co. has been in business since the year 2000 where they have been serving the Dallas area with great service ever since. The professionals at Glory House have decades upon decades of experience and contains the knowledge and training to make your catering events a professional styled function that you know is perfect for you. Their goal is to make your event as simply elegant or richly extravagant as you desire. This is accomplished by working closely with you to create an outstanding catered event, while appropriating your budget in the best way possible. Glory House is committed to listening to you regarding every detail to create a fabulous experience that your guests will rave about for months to come.
Glory House Catering Co - 109 South Main Street, Irving, TX 75060
So whether you're holding an event in one of the rooms listed above or you're on the look out for something more or even less, Dallas is full of amazing places for corporate events and company parties. When you're looking for a limousine or party bus service, you can rest assured that Party Bus Dallas has got your back. We server the greater Dallas, Texas area with all of the best limousines, party buses, and motor coaches. We make sure your event goes as smoothly as possible.