Dallas Weddings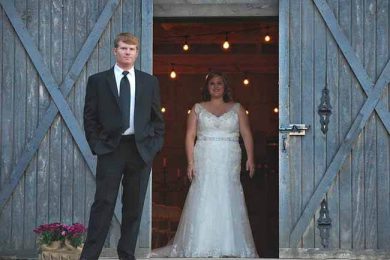 Planning a Dallas wedding? With our city thriving as per usual, this is an incredibly special time to tie the knot in the Dalls / Fort Worth area. There are so many special places in which you can get married. The Dallas / Fort Worth area is home to one of the largest numbers of outdoor weddings in the continental United States and that's due to the simple fact that it is geographically located in on of the best areas that one can live in. Plain and simple. The weather in Dallas, Texas / The Forth Worth area is incredibly warm and riddled with sunshine, leaving you with a great day for your special event.
Wedding Locations in Dallas / Fort Worth
Noah's Event Venue
Noah's Event Venue is a fantastic place. The staff is incredibly easy o work with and they go out of their way in order to be one of the most accommodating staffs in all of the Dallas / Fort Worth area. Everything that a bride and groom asks for, every single need and worry, is handled with care. Most of the business that Noah's Event Venue receives is from customer referrals. The reason for that is simple. It's a customer based business and if they go above and beyond then they remain in business. If they don't go above and beyond then customers will not refer new customers to them, leaving them high and dry and out of business.
The parking at Noah's Event Venue is plentiful. You'll be able to easily find a parking spot that is close enough for just about anyone to walk to and from with ease. There is a game room, a room for food/bar, and of course a main ball room. All of these spaces make sure that guests are very well taken care of, leaving them having fun, excitement, and more.
Piazza In The Village
On their website, Piazza In The Village boasts a whopping 200,000 glass crystals hanging from their custom made chandeliers and sconces and boy are they right. The area is just absolutely stunning, inside and out! Any bride or groom will have the time of their life at a place like Piazza In The Village. They'll be treated with warm, Mediterranean decor, coupled with the gorgeous Texas outdoors. It's truly a magical place.
Piazza In The Village offers guests and visitors a state of the art amount of technology. Piazza In The Village offers three cameras on the grounds that will be able to tastefully capture your event. You'll be able to see your wedding on one of many large drop down screens and even broadcast the wedding world-wide to visitors all across the world. When we say they have the technology game down, we mean it. They do a great job. Coupled with the high technology in house, they also feature such beautiful features like ambient lighting throughout the gorgeous interior. This really adds to the mood and allows even the biggest of weddings to feel more intimate.
Piazza In The Village offers vaulted ceilings throughout the Mediterranean decor. With columns to match and muted neutral walls to capture any color scheme that comes through the doors. The muted color also allows for any wedding dress to really shine as they will not distract from anything anyone is wearing.
If you're in the market for a luxurious event location with all of the technology that money has to offer then consider visiting Piazza In The Village because they'll be able to help you with just about any of your wedding needs. Be sure to tell them that Party Bus Dallas sent you!
Just a few of the many
Dallas / Fort Worth is full of countless wedding venues, receptions halls, and more. One thing is for certain, no matter who you choose, Party Bus Dallas will be able to assist you with getting to and from your special event. If you need shuttle service to and from a hotel or one big round of transportation from the marriage site to the reception site, then we've got your back.