Kids Birthday Parties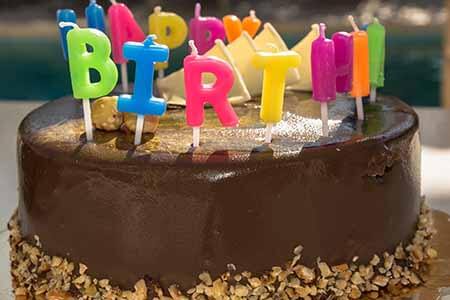 In any large city it can be difficult to operate a motor vehicle. Traffic makes driving an absolute nightmare and only adds to the stress when you're trying to enjoy yourself with a relaxing day or evening. Public roads and transit is often a little better, but they run behind schedule, put in you in situations where you simply can't sit with someone you'd like to sit with, or more. Walking and biking can only get you so far; especially in the summer heat the is Dallas, Texas and in the metropolis that offers nothing but over-crowded sidewalks.
Cities are the best place to go out and enjoy yourself. Let loose, have a great time, and more. Nowhere else can offer such density with a wide array of choices in regards to entertainment, fun, food, and drinks. The problem is getting around. If you choose ti drive, you'll have to be stuck in bumper to bumper traffic, pay for parking, or even get stuck with whopping parking tickets that you'll have to deal with later... by driving back down into the city. It's a viscous cycle and quite frankly is no fun to deal with whatsoever.
Why kids birthday parties need a party bus
Kids rarely get a chance to something as fun as boarding a limousine, party bus, or even a motor coach for that matter. In the even that you have a child coming up who is having a significant birthday (such as 13, 16, 10, etc) then consider renting a party bus as part of your great birthday party. The kids will feel like movie stars as they step aboard our vehicle and they'll be sure to have a great time no matter. They can dance, watch music videos and even sit back and enjoy a couple drinks (Soda of course).
The beauty about renting a kids party bus rental for a birthday is the fact that it literally takes the kids to and from any number of events. One of the most common events is to book a party at a laser tag facility or an arcade. The kids will have a great time no matter what but the best part is... the fun doesn't start at the facility. The fun begins from the moment they board the bus and begin moving in their very own club on wheels. They'll feel like VIP for the first time in their life. Adults can enjoy the ride as well in the comfort of our leather seating, fantastic air conditioning, and loud speakers that can play any type of music with ease.
Kids birthday parties and party buses
How does a birthday party bus for kids make your day or night more enjoyable? Lets get real, it simply does. It is easy to have make and enjoyable time. Just give us a call and you'll have a kids birthday party bus right then and there! Our chauffeuers and dispatchers will be able to assist you with anything you need and have knowledge that goes deep in the world of party bus rental. If you need a kids party bus rental we can all but guarantee that our buses are top-notch in the Dallas and Forth Worth area.